With so many eyewear options available, how can you resist to have just a single pair of glasses? Sounds strange!
Having one pair of eyeglasses is simply not happening! Style is not the sole or major factor due to which we recommend to have more than one pair of glasses. There are more beneficial factors that can justify our point.
Whether as a backup, alternative or fashion need, an extra pair of eyeglasses is a must. You need to stay prepared to hold out any unexpected event. If you find it acceptable to have multiple footwear options, multiple bag choices then why not consider eyeglass which is actually your daily accessory and is likely to get damaged with wear and tear?
Here are some reasons why it is wise to have multiple or at least more than one pair of glasses:
Accidents are not planned they happen:
Accidents can happen anytime, anywhere and eyeglasses are easily prone to mishaps. You might either misplace it or the glasses may break by falling from height or by somebody sitting on it.
Let's admit the fact that we are quiet careless with our eyeglasses. Glasses can suddenly damage either due to carelessness or wear and tear, so it's wise to have at least two pair of glasses. You might have warranty and get new pair but in the meantime having an immediate back up and using it is always a better option.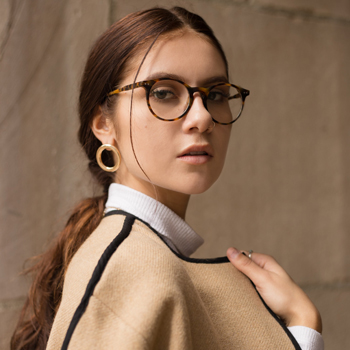 Change of look:
Monotonous look can be boring. Eyeglass is one accessory which can instantly transform your look.
Since there are so many frame options available and that too at an affordable price, you can easily experiment with new looks.
If not many, at least you can juggle with two different appearances like one for professional and other funky outdoor look.
Glasses to match your outfit:
If casual and professional are two different looks and you dress up completely different to match the look then why not wear glasses that complement your overall look?
You can find perfect pair of frame style and colour that matches your outfit.
Eyeglasses are certainly to correct your vision, however it has now moreover become a fashion accessory due its wide ranging styles. You can add zing to your style by choosing suitable pair of frames.
Glasses for essentials:
Eyeglasses and prescription sunglasses is something which is more than essential. Two separate pair of glasses for indoor and outdoor is a wise choice to sustain your vision. You can have added extra layer of protection for your sunglasses like integrating UV protective coating or anti-reflective coating for more enhanced outdoor vision.
If you are into sports, you can opt for specialised sporting glasses that are designed as per outdoor activity requirements. Most of the sport glasses come with scratch-resistant, UV protection and anti-glare lens layers.
It's time to stop wavering to have variety eyewear in your wardrobe. It's a practical move. Don't resist your tempt and go for what you want. Online eyewear stores have made eyeglasses buying hassle-free. You can spot oodles of choices and simply grab glasses that match your style, budget and needs.
---